Our main goal is to curate and promote emerging brands that customers at the edge are looking for
Feedelon Fingerprint, the digital passport for your sustainable brands
---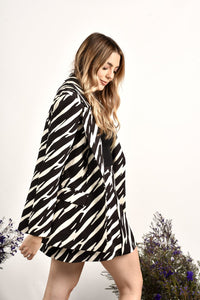 New brand : AKALIA
Akalia, was born as a reflection of the mystifying,  adventurous woman,  the one that embraces her flaws and turns them into a spark that differentiate her from the rest. In Greek, Akalia translates to "gifted" and that is what we want to achieve, a gift to our customers, a gift to society, and a gift to our collaborators. 
Fashion-forward collections and world-class quality. "I have a commitment with the woman of today, I want to make her feel confident, modern and above else, confident in her own skin and beautiful" - Beli, founder We took a holistic approach in order to address the problem of unsustainable resource flows along with the idea of helping others through a socially responsible approach. 
Visit the e-shop
Our Blog
---
What does the future of fashion look like? Vogue Singapore and the Textile and Fashion Federation's (TaFF) partnership aims to answer just that. Introduced as the Vogue Singapore x TaFF Innovation Prize, the initiative...
As the world prepares itself for a sustainable future, there are many acronyms and terms being created causing confusion to many. Words like compostable and biodegradable, that can be misleading...
The term "carbon offsetting" has been around for a while, but what is it? Simply put, it's a way for companies to offset their carbon emissions by buying carbon credits...